Our History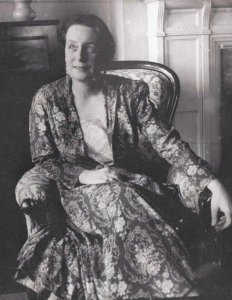 Our story begins in 1935 when Miss Gertrude Johnson OBE, a dynamic figure in the performing arts in London and Melbourne, founded the National Theatre Movement, Victoria – an enterprise dedicated to nurturing the talents of young Australians in the performing arts.
Gertrude was the National's Director – an honorary position she held for the rest of her life. She established the National Theatre Drama School in 1936 and the National Theatre Ballet School in 1939.
In 1969, Gertrude appointed Melbourne music identity John Cargher to be the schools' administrator.
Three years later in 1971 the National Theatre Movement purchased the 2500 seat Victory cinema, which opened in 1921. Preserving the building's striking Beaux-Art architectural style, extensive renovations were undertaken in 1972 and the newly formed National Theatre opened in 1974.  Read More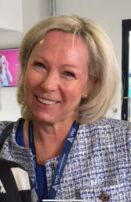 Careers
The National Theatre and our Ballet and Drama Schools are fuelled by a small team of passionate arts administrators, technical and production staff. We pride ourselves on creating a positive and collegiate work environment that encourages the pursuit of individual excellence within a collaborative and cohesive team dynamic. If you share our passion for developing young artists, presenting incredible theatre shows and making significant contributions to Melbourne's vibrant arts community, then The National Theatre may well be just the right place for you to work.
---
Front of House & Ticketing Administrator (full-time)
St. Kilda's historic National Theatre is seeking a self-motivated team-player to supervise essential front of house services and customer ticketing.
This role will suit an individual who is passionate about the performing arts, committed to excellent customer service, and a stickler for administrative detail, planning and delivery.
The National Theatre encourages applications from individuals of all backgrounds, particularly Aboriginal and Torres Strait Islanders, members of the lgbqti+ community, and ethnically diverse origins.
APPLICATIONS CLOSE THURSDAY 2 FEBRUARY 2023
Email applications to venue@nationlatheatre.org.au